Ten years ago this week
November 15, 2015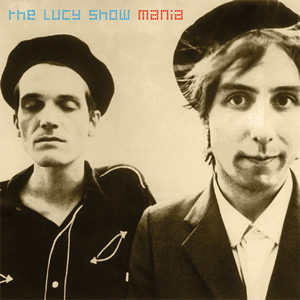 Ten years ago this week Words On Music reissued
Mania
, the second album by
The Lucy Show
, which injected gorgeous, poignant melodies onto a post-punk soundscape, ricocheting with shimmering guitars from the production of the legendary John Leckie. This remastered edition (with seven bonus tracks and the video to the college radio hit "A Million Things") includes liner notes by
The Big Takeover
editor Jack Rabid. On a personal note, it has been a great privilege for us to work with The Lucy Show on three releases over the last decade - a band to which we have been tapping our toes since their debut recordings in the mid-1980s.
---
New Lorna album shipping now!
August 3, 2015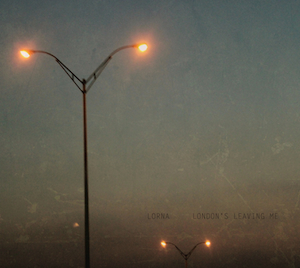 London's Leaving Me
, the fifth record by Nottingham England's Lorna, is
shipping now
from Words On Music. The new album finds Lorna offering another matchless collection of earnest, intricate songwriting featuring the unmistakable voices of husband-and-wife songwriting team Mark Rolfe and Sharon Cohen-Rolfe. The nine-song record is a sweet and fulfilling confection of Scottish and indie-pop that includes a stark, beautiful interpretation of the 1994 Guided By Voices song "Smothered In Hugs."
Uncut Magazine
writes, "Lorna bleed shoegazing ambience with bittersweet Belle & Sebastian indiepop. Lovely stuff." Signposts: Belle and Sebastian, Camera Obscura, Teenage Fanclub.
---
New Lorna single and video
April 12, 2015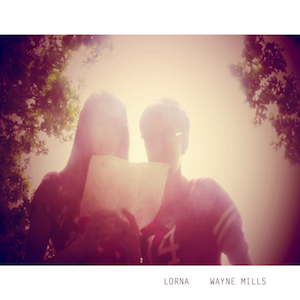 Lorna returns with
Wayne Mills
, the sextet's first single of 2015 taken from the forthcoming Words On Music album
London's Leaving Me
. The
digital single
is a summery blend of Scottish and indie-pop featuring jangly guitars, analog synths, rich orchestration, and sun-soaked harmonies. The single is backed with the previously unreleased American Analog Set-tinged "Viktor Tsoi Lives On" and a version of Wayne Mills originally recorded direct to vinyl on Jack White's 1940's vocal booth at Third Man Records in Nashville. Signposts: Belle and Sebastian, Camera Obscura, American Analog Set.
---
New Coastal album shipping now!
February 15, 2015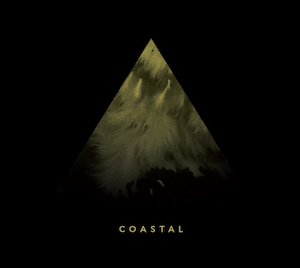 Words On Music is now shipping
Beneath the Snow and Streetlights
, the first album by
Coastal
in over a decade, in advance of its March 3rd USA release. The record features 15 tracks including five new songs alongside rarities and alternate and acoustic versions.
Beneath the Snow and Streetlights
is a welcome reminder of the spellbinding simplicity and unhurried elegance which still makes Coastal a model for artists at the nexus of post-rock and dream pop. Order and learn more about the new record
here
.
---
New Lorna Holiday Single Released!
December 8, 2014
This week Words On Music released the new Lorna holiday single "
Like Alastair Sim
."
Gorgeous melodies unfold at a deliberate pace into a soundscape steeped with heartfelt optimism, as the Nottingham sextet blends to perfection strings, percussion, and the unmistakable vocal harmonies of Mark Rolfe and Sharon Cohen Rolfe.
Released as a
digital single
by Words On Music, the song also appears on the charity Christmas album
Christmas in Slab Square
to benefit the
Nottinghamshire Wildlife Trust
.
---
Coastal's debut album back in stock!
November 15, 2014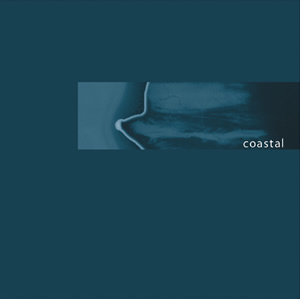 Good news - after four years of being out of stock, we recently came across a box of Coastal's 2001 self-titled debut album. The CD is available once again in our online store, but
order quickly
as our supply is limited.
---
Coastal's Halfway to You turns 10
August 10, 2014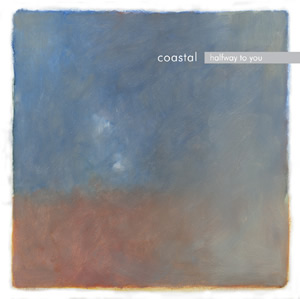 Ten years ago today Words On Music released
Halfway To You
– the second full-length album by
Coastal
. The record's nine songs retained the fragile beauty of the band's 2001 self-titled debut, but evoked a more textured ambiance, owing in part to the wider array of instrumentation employed—such as cello, viola, acoustic guitar, and found samples. Words On Music will release a third album by Coastal later this year which includes the band's first new material in a decade. The album,
Beneath the Snow and Streetlights
, features 15 songs including rarities, alternate and acoustic versions, and three recently recorded new songs.
---
Ten years ago today
August 10, 2014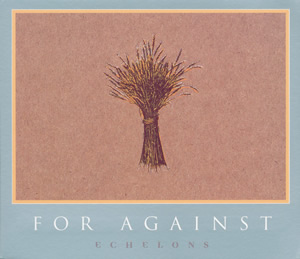 Ten years ago today Words On Music reissued
For Against's
debut album
Echelons
, marking the first time the classic post-punk album had been released on CD after being out of print for more than a decade. In the words of
All Music Guide
, "
Echelons
was in its own fashion one of the most important releases of its time. A spectacular listen." The
Echelons
reissue was the second of seven For Against records released by Words On Music over a 10-year period from 2001 to 2011.
---
Video for Dalliance by Should released
April 20, 2014
The second video for Should's new album
The Great Pretend
is "Dalliance." How many reel-to-reel machines can you count?
---
Should 'The Great Pretend' released to strong reviews
April 6, 2014
Words On Music released Should's fourth album,
The Great Pretend
, on March 25th. The album is absolutely essential listening for any fan of dream pop or shoegaze, but the album's breadth of style and depth of songwriting transcends those genres. The strong reviews have been flooding in:
Real songwriting beneath the pedals and effect. I love this record.
[sic] Magazine
I am pretty sure this is one of the best albums I've heard this winter.
Feed Me With Your Kiss
It latches onto your cerebrum and doesn't let go.
The DaDaDa
I love it when bands get better with age.
This Wreckage
You can stream the full album
here
or on
Spotify
.
---
Should 'Down A Notch' video released
January 25, 2014
"Down A Notch" is the first single from Should's forthcoming album
The Great Pretend
, which will be released in March. The three-song digital single
Down A Notch
will be released February 18th. The single contains two non-album tracks: "On Your Sleeve" and "Animate."
---
Heart of Wire Named PopMatters' #4 Best Indie-Pop Album of 2013


December 27, 2013



PopMatters recently published their best-of-2013 lists, and Lorna's Heart of Wire came in at #4 on the Best Indie-Pop Albums of the Year list. Appearing on the Top 10 list alongside acts like The Pastels, Math and Physics Club, and Veronica Falls, PopMatters noted Heart of Wire, "Has a sense of slow-motion to it, a sense of being out of step with the world around them. At the same time, the music is especially well-timed, the singers and instruments notably in sync. This one is more elaborately arranged than the others, and is extra beautiful and moving for it, mainly because of that quality of careful calibration, of being engineered for emotional effect, especially for those of us predisposed to enjoy patient, pretty music."


---
New Lorna 'Stars of Winnetka' album out now!


December 5, 2013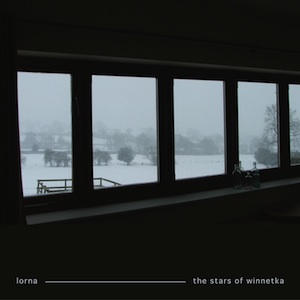 Words On Music announces the release of "The Stars of Winnetka" - the fifth album by the Nottingham sextet Lorna. The record is a digital-only collection of nine stunning original ("The First Person to Arrive," "Snowlights") and traditional ("Little Donkey," "Shalom Chaverim") holiday- and winter-themed compositions including two reworkings of songs from the band's first two records ("Building Beautiful Buildings" and "Snowsong"). The album features the trademark vocal harmonies of husband and wife members Mark Rolfe and Sharon Cohen-Rolfe and skilled musical arrangements that intricately weave together a wide array of woodwinds, strings, keys, and percussion. The digital album is available on iTunes.


---
The Lucy Show's Mark Bandola Launches New Project


October 25, 2013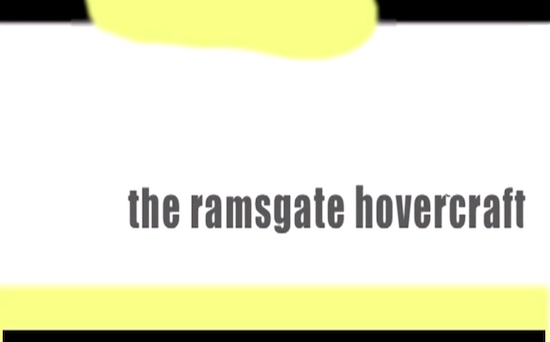 Mark Bandola, co-singer/songwriter of London's beloved The Lucy Show, has launched a new musical project called The Ramsgate Hovercraft. Copies of the band's debut album, Arcane Empire, are available from the band for pre-order now to help get the music out of the studio and onto vinyl. Arcane Empire is 90 minutes of The Ramsgate Hovercraft's unique space rock style featuring complex multi-layered sounds with a huge range of influences including krautrock, prog rock, modern jazz and classical, performed on guitar, sax, various classic synths and improvised instruments. Fans can support the band and the vinyl release of Arcane Empire by contributing to their indiegogo campaign.


---
Ten years ago today


September 3, 2013


Ten years ago today Find Yourself Along the Way - the debut album by the Los Angeles quartet The Meeting Places - was released by Words On Music. Recorded by famed musician and producer Aaron Espinonza (Elliott Smith, Earlimart, The Breeders), the album was recognized as an instant shoegaze/dream pop classic by critics and remains a fan-favorite in the genre today. The band is currently at work on their third record – the follow-up to their sophomore release, 2006's Numbered Days.


---
Lorna's "As She Goes By" single released
April 29, 2013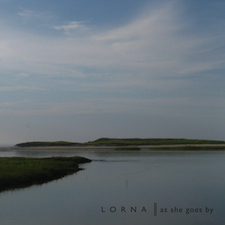 To coincide with the UK release of Lorna's fourth album, Heart of Wire, Words On Music announces the release of the record's debut single, "As She Goes By" on Monday, 29 April 2013. The two-song digital single is available exclusively through iTunes. The single is a new mix of the track that includes additional strings by the band. "As She Goes By" is backed with "Kuskova" - an upbeat flirtation with the band's dream pop/shoegaze roots with blurred, languid vocals by Rolfe and Cohen-Rolfe channeling Slowdive's Neil Halstead and Rachel Goswell.


---
New Lorna video for "Old Shanklin Sunset"




April 22, 2013

Lorna has released a new video for "Old Shanklin Sunset," the third track off their new fourth album Heart of Wire. The song, sung by Sharon Cohen-Rolfe, recalls the bands affinity with Scottish pop acts like Camera Obscura and Belle & Sebastian.




---
Three Words On Music Releases on Top 100 Shoegaze Albums List
April 6, 2013

Sounds Better with Reverb recently released their list of the Top 100 Shoegaze Albums of all time. Three Words On Music albums appear on the list: For Against's December (reissued by Words On Music in 2005), The Meeting Places' Find Yourself Along the Way (2003), and Should's Feed Like Fishes (1998) - the second record released by our label.


---
Lorna's 4th album Heart of Wire shipping now!
February 2, 2013
Words On Music is now shipping orders of Heart of Wire, the fourth album by Nottingham's Lorna in advance of its official release in late March. The band's fourth record finds the UK sextet delivering nine more songs of bittersweet melodies and delicate harmonies that alternately flirts with Scottish pop and Lynchian closing time ballads. The album includes a reworking of "November Kicks Again" from Lorna's 2001 7", a version of For Stars' "Whose Idea," and guest vocals by Coastal's Jason Gough. To order and listen to song samples click here.




---
Ten years ago...
December 13, 2012

Ten years ago this week, Words On Music released Coalesced, the sixth full-length record by For Against. The record launched a decade-long association (and counting) between Words On Music and the post-punk trio, which now includes three new albums, three reissues, and an EP.


---
New Almost Charlie album shipping now!
September 23, 2012

Words On Music is now shipping orders for Tomorrow's Yesterday, the third record by Germany's Almost Charlie, in advance of its October 9th USA release date. Following up on their acclaimed American debut The Plural of Yes (2009, Words On Music), Berlin singer / multi-instrumentalist Dirk Homuth and New York City lyricist Charlie Mason present 11 new wistful gems on a record that will leave its mark as one of the indispensable indie pop albums of 2012.

With an idiosyncratic flair and unmatched tunefulness, Tomorrow's Yesterday summons giants like Nick Drake, The Beatles, and Simon & Garfunkel as departure points to begin an infectious tour of chamber and acoustic pop over beds of lush harmonies, strings, glockenspiel, ukulele, sitar, woodwinds, and melodica. For more information about Tomorrow's Yesterday, to listen to full song samples, and to place your order visit here. Signposts: The Beatles, Elliot Smith, Nick Drake, Kings of Convenience, I Am Kloot.


---