Lorna's "As She Goes By" single released
April 29, 2013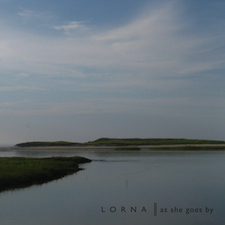 To coincide with the UK release of Lorna's fourth album,
Heart of Wire
, Words On Music announces the release of the record's debut single, "As She Goes By" on Monday, 29 April 2013. The two-song digital single is available exclusively through
iTunes
. The single is an new mix of the track that includes additional strings by the band. "As She Goes By" is backed with "Kuskova" - an upbeat flirtation with the band's dream pop/shoegaze roots with blurred, languid vocals by Rolfe and Cohen-Rolfe channeling Slowdive's Neil Halstead and Rachel Goswell.
---
New Lorna video for "Old Shanklin Sunset"
April 22, 2013
Lorna has released a new video for "Old Shanklin Sunset," the third track off their new fourth album
Heart of Wire
. The song, sung by Sharon Cohen-Rolfe, recalls the bands affinity with Scottish pop acts like Camera Obscura and Belle & Sebastian.
---
Three Words On Music Releases on Top 100 Shoegaze Albums List
April 6, 2013

Sounds Better with Reverb recently released their list of the Top 100 Shoegaze Albums of all time. Three Words On Music albums appear on the list: For Against's December (reissued by Words On Music in 2005), The Meeting Places' Find Yourself Along the Way (2003), and Should's Feed Like Fishes (1998) - the second record released by our label.


---
Lorna's 4th album Heart of Wire shipping now!
February 2, 2013
Words On Music is now shipping orders of Heart of Wire, the fourth album by Nottingham's Lorna in advance of its official release in late March. The band's fourth record finds the UK sextet delivering nine more songs of bittersweet melodies and delicate harmonies that alternately flirts with Scottish pop and Lynchian closing time ballads. The album includes a reworking of "November Kicks Again" from Lorna's 2001 7", a version of For Stars' "Whose Idea," and guest vocals by Coastal's Jason Gough. To order and listen to song samples click here.




---
Ten years ago...
December 13, 2012

Ten years ago this week, Words On Music released Coalesced, the sixth full-length record by For Against. The record launched a decade-long association (and counting) between Words On Music and the post-punk trio, which now includes three new albums, three reissues, and an EP.


---
New Almost Charlie album shipping now!
September 23, 2012

Words On Music is now shipping orders for Tomorrow's Yesterday, the third record by Germany's Almost Charlie, in advance of its October 9th USA release date. Following up on their acclaimed American debut The Plural of Yes (2009, Words On Music), Berlin singer / multi-instrumentalist Dirk Homuth and New York City lyricist Charlie Mason present 11 new wistful gems on a record that will leave its mark as one of the indispensable indie pop albums of 2012.

With an idiosyncratic flair and unmatched tunefulness, Tomorrow's Yesterday summons giants like Nick Drake, The Beatles, and Simon & Garfunkel as departure points to begin an infectious tour of chamber and acoustic pop over beds of lush harmonies, strings, glockenspiel, ukulele, sitar, woodwinds, and melodica. For more information about Tomorrow's Yesterday, to listen to full song samples, and to place your order visit here. Signposts: The Beatles, Elliot Smith, Nick Drake, Kings of Convenience, I Am Kloot.


---
Incidental Music by The Green Kingdom released on Tench
September 6, 2012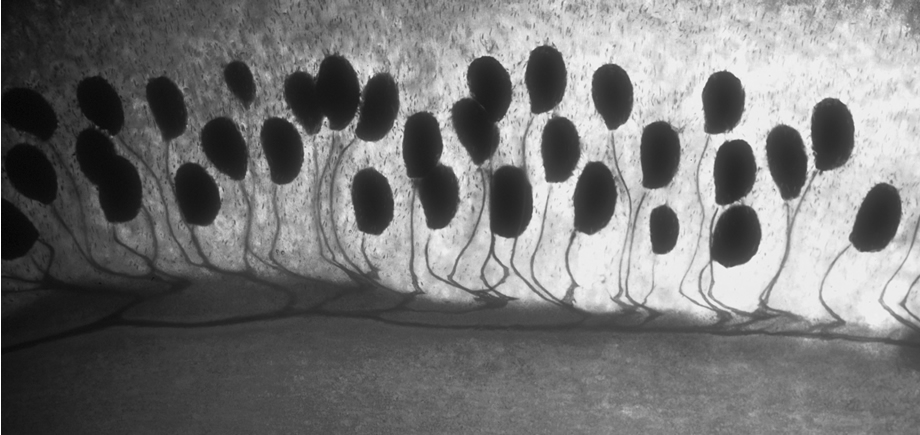 Incidental Music by The Green Kingdom was released this week on Words On Music's sister label: Tench. The album will appeal to fans of Eno's Ambient album series and has received a chorus of high praise:

"The finished recordings are only to be described as magnificent. The understated nature of this record, as noted previously, paradoxically results in an album that cannot be ignored." — Futuresequence

"One of the most relaxing albums we've heard in a while." — A Closer Listen

"The moments frozen on Incidental Music are the sleep-induced extra five minutes of sleep at the weekend, the melodic birdsong in the trees." — Fluid Radio


---
Lorna finishes recording fourth album: Heart of Wire
July 21, 2012

Nottingham's Lorna has just completed recording and mixing their fourth album, Heart of Wire, to be released by Words On Music in late 2012. The nine-song record finds the husband and wife team of Mark and Sharon Rolfe delivering their patented vocal harmonies over more buoyant compositions this time around than on 2008's introspective Writing Down Things to Say — such as the Teenage Fanclub-esque "As She Goes By" and the American Analog Set-infused "Whatever Happened to Andi Walsh."

Steeped with woodwinds and strings, Heart of Wire still takes time to breathe, and explores time and space with more serene compositions such as the Twin Peaks-inspired closer "Chasing Amy" and the 1950s orchestra-laden "Mina and Marco."

The album includes a reworking of "November Kicks Again" from Lorna's 2001 7", a version of For Stars' "Whose Idea," and guest vocals by Coastal's Jason Gough. Signposts: Teenage Fanclub, Belle and Sebastian, Coastal, David Lynch.


---
For Against vinyl box set out this winter
July 13, 2012

For Against will soon see a vinyl reissue of its first three records, courtesy of a Words On Music license to the New York label Captured Tracks. A vinyl box set of Echelons (1987, 2004 Words On Music reissue), December (1988, 2005 Words On Music reissue), and In the Marshes (1990, 2007 Words On Music reissue) will be released in December 2012 in a limited edition box set of the three records.


---
Lorna to open for The Psychedelic Furs!
June 26, 2012

Nottingham's Lorna will be sharing the stage in July with Words On Music favorite The Psychedelic Furs. The Furs and Lorna will perform at Nottingham Rock City on July 6th. Lorna has recently finished recording their fourth album, Heart of Wire, which will be released by Words On Music this autumn. The band will also be playing the Sheffield Tramlines Festival on July 22nd.


---
Lucy Show rarities collection 'Remembrances' shipping now!
December 3, 2011

Words On Music is now shipping orders for Remembrances, a collection of 17 rare tracks by the seminal London post-punk quartet The Lucy Show. The album stretches from their first 7" single in 1983 to their last recording session in 1992 and all 17 songs are being released on CD for the first time.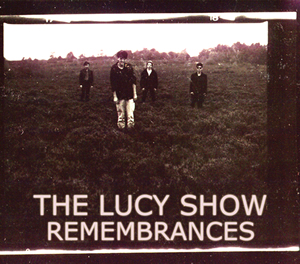 Among the songs found on Remembrances are both sides of their "Leonardo da Vinci" 7" (a John Peel favorite in '83), a previously unreleased version of their stateside hit "The Price of Love," five demo tracks from their debut album …undone, a John Leckie-produced outtake from their sophomore album Mania, and two songs from a 1992 session that reunited singers Rob Vandeven and Mark Bandola with original guitarist Pete Barraclough.

Issued in a six-panel digipak with detailed liner notes about each recording, Remembrances is shipping now in advance of its December 13th North American release.

Signposts: The Cure, Jesus and Mary Chain, Psychedelic Furs.


---
Captured Tracks reissues Should's A Folding Sieve today
November 29, 2011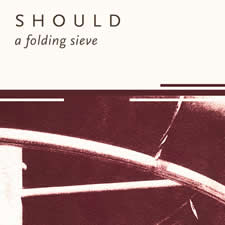 Captured Tracks
kicks off its Shoegaze Archive series with an expanded CD + vinyl reissue of Should's
A Folding Sieve
. The reissue (licensed from Words On Music) contains several previously unreleased tracks and is an essentially complete collection of songs recorded in Austin TX from 1992-1995. The 18-song CD edition is different than the 2002 Words On Music reissue, which is currently out of print. The vinyl version comes with digital download of all songs on the CD. This is the first time
A Folding Sieve
has been released on vinyl. Also released today is a special limited edition cassette entitled
Resonate
that is a reproduction of the pre-
Folding Sieve
cassette released on the Austin label Whirlingpool in 1993.
---
"Slumberland" to appear on the FOX comedy New Girl
October 2, 2011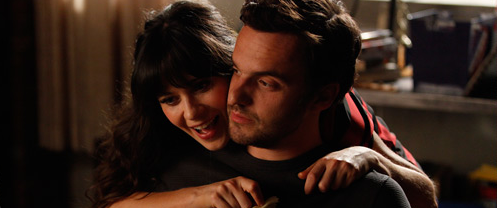 "Slumberland" from Should's recent album Like a Fire Without Sound will appear on the Tuesday Oct. 4th episode of the new FOX comedy New Girl, which stars Zooey Deschanel (She & Him, (500) Days of Summer).


---
Scumbag Philosopher album released in North America today!
May 31, 2011

It Means Nothing So It Means Nothing - the brilliant debut album by the English post-punk quartet Scumbag Philosopher - is released today in North America.

The nine-song record's rhythmic frame of stabbing basslines and a sparse, but ferocious, two-drum kit anchors the kind of angular, buzzing guitars found on early Wire or Gang of Four records. Call and response vocals between Grant Madden's soliloquizing baritone and drummer Anne Reekie's alto siren skewer popular and consumerist culture with alternating sincerity and sardonicism befitting its punk origins.

The end result is an album brimming with fiery confidence and songs that compel your hips to move to what is anti-hip and your mind to contemplate all the reasons why along the way. Signposts: Wire, Gang of Four, The Fall.

Scumbag Philosopher is opening for The Fall for its June UK tour dates.

Click here for more information and to order, to download the album at iTunes, and to see the video for the new single, "God Is Dead So I Listen to Radiohead".


---
Video for Should "Turned Tables"
May 6th, 2011
Should - "Turned Tables"
Filmed, Edited and Directed by
Dustin Lane
.
Art Direction and Color Timing by
Sherry Lee
.
Starring: Isabella Bonaduce and Blues Williams.
Like A Fire Without Sound
was released on April 26th.
---
New Should album shipping now!
April 2, 2011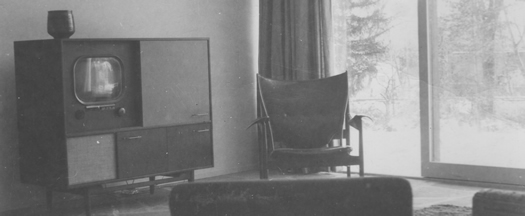 It has been 13 years since Should's last album proper, the complex shoegaze/postrock haze of 1998's Feed Like Fishes. While much time has passed, the core elements of Should have not wavered: the ultra-sweet male/female vocal melodies, the penchant for the unexpected, and the ability to find beauty in the minimal. The band's immaculately crafted third album, Like a Fire Without Sound, infuses the pop sensibilities of Eno and Yo La Tengo while maintaining the personal eccentricities and atmospheric flourishes that have always set Should apart.

Like A Fire Without Sound is shipping now exclusively through Words On Music in advance of its April 26th release date.


---
Scumbag Philosopher single released today on iTunes
March 28, 2011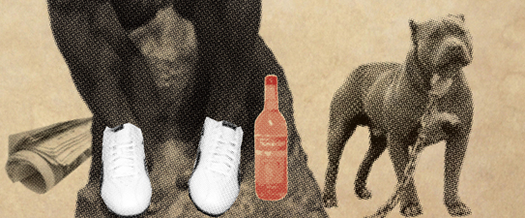 "Scumbag Philosopher," the first single by Scumbag Philosopher's debut album It Means Nothing So It Means Nothing, was released today and is available through iTunes. The track is an exclusive, single version of the song and was mixed by Phil Vinall (Pulp, Elastica, Placebo, The Auteurs). The video for the song can be viewed here. It Means Nothing So It Means Nothing is shipping now exclusively through Words On Music in advance of its mid-May USA and June UK/Europe release dates.


---
New For Against Black Soap EP Shipping Now!
February 5, 2011

The first in a series of releases of rare For Against material begins with the three-song Black Soap EP, with orders are shipping now exclusively through Words On Music in advance of its March 2011 release date.

The CD-EP includes two previous unreleased tracks from recording sessions in 1984 with the band's original lineup of Jeff Runnings (vocals, bass), Harry Dingman (guitar), and Greg Hill (drums). The EP closes with "Amen Yves (White Circles)" - a previously unreleased mix of the fan favorite and European darkwave club staple.

"Black Soap" is a torrid, sharp post-punk composition that highlights the bands early Joy Division/Warsaw influences. "Dark Good Friday" is equally frenetic, but showcases Runnings' unmistakable soaring vocal melodies and Dingman's atmospheric fretwork.

Signposts: Joy Division, Wire, Factory Records.


---
Lorna releases The Ghosts of Winter EP
December 18th, 2010

Lorna has released a Christmas EP to benefit the Daisy Garland Charity that is available directly from the band as a digital download here.

The digital download EP contains full artwork including scores from the recording and hand written lyrics alongside a collection of photography taken by Matt Harrison of the band. Recorded by Lorna members Mark Rolfe, Sharon Cohen-Rolfe, Andy Bullock and Matt Harrison, the EP is the first recording to feature Lorna's newest addition, classically trained cellist Paul Skinner.

The opening track "The First Person to Arrive" is bittersweet love song, evoking influences from the likes of The Velvet Underground and Low. Also included is a new recording of "Snowsong" - originally released on the band's seminal 2005 album, Static Patterns and Souvenirs. The new version is a completely different take, employing an echoed piano, flutes, cellos, and various samples. "Shalom Chaverim," sung in a Hebrew, is an original Hebrew carol that closes the release.

The release is only available until February 1, 2011. After placing your order you will receive an email with download instructions. The Daisy Garland is a charity close to Lorna's heart and one they have supported through music in the past. For a preview of the EP, see the promotional video here.


---
Lorna to perform at Matador Records tribute charity event
December 8th, 2010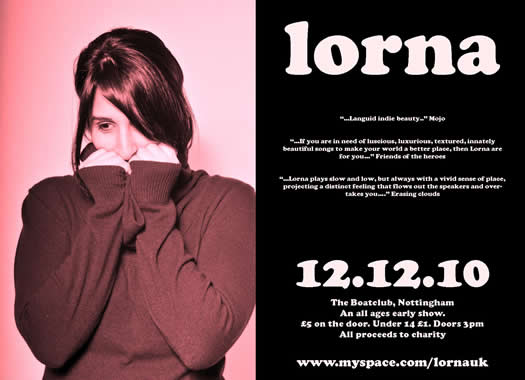 Lorna will be performing for a charity event at The Boatclub in Nottingham at a family friendly tribute afternoon to Matador Records. Six bands/DJs will each include a cover from one of the great Matador records artists (Pavement, Guided by voices, Mogwai, Built to spill, Arab Strap, etc.). Expect some festive covers too! All profits will go to Macular Degeneration charities to raise money for music to be purchased in various eye clinics. £5 on the door, kids for a quid. No age restriction. First band on at 3.30 pm, curfew at 8 pm. Artists performing include: Lorna, Strings of Seville, Japanese Sleepers, Sugar and Lust, Emily Cash, The Saboteurs, and The Amber Herd.


---
Tench: a new sister label of Words On Music
August 16, 2010

Words On Music is excited to announce the launch of its sister label, Tench Records. Tench will focus on instrumental / ambient / electroacoustic / experimental music that has a significant melodic component. Please visit the website here:

www.tenchrec.com

The debut release for Tench is the full-length solo debut of M. Ostermeier — the driving force behind the shoegaze/postrock band Should. Chance Reconstruction features acoustic piano melodies floating atop abstract electronics and field recordings that decorate the periphery. The reflective, melancholic songs on Chance Reconstruction range from meandering tone poems to miniature Goldmund-esque piano pieces. Vital Weekly describes the disc as "a sort of digital Americana" and declares it "an excellent quiet, spacious, atmospheric disc of music." For fans of Brian Eno, Harold Budd, Labradford, Peter Broderick, and Rafael Anton Irisarri.

Here are two songs from Chance Reconstruction




---
For Against In The Marshes t-shirts for sale
May 29, 2010

Words On Music has discovered a few In The Marshes t-shirts remaining from For Against's last European tour. All shirts are long sleeve and all are size medium. The design, by guitarist Harry Dingman III, is lifted from the In The Marshes reissue album cover, and the t-shirt comes in two colors: black and navy blue. Please visit our order page for more details.


---
Scumbag Philosopher signed to Words On Music!
May 27, 2010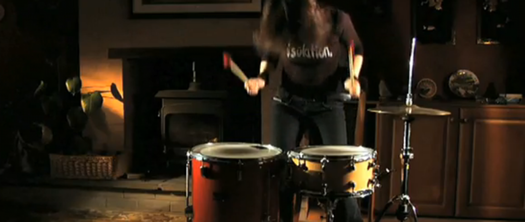 Words On Music announces the singing of the Norfolk, England post-punk quartet Scumbag Philosopher. The band's debut album, It Means Nothing So It Means Nothing, will be released this autumn, preceded by the single "God Is Dead So I Listen to Radiohead." Release dates will be announced in the coming weeks.


---
For Against to play New York for first time in 15 years!
May 23, 2010

Legendary post-punk trio For Against will play its first New York (and East Coast) show in 15 years this summer, at the Big Takeover 30th Anniversary Festival. The two-day festival will take place at The Bell House in Brooklyn, with For Against performing on Saturday, July 31st. Other artists performing on the 31st include Mark Burgess (The Chameleons), Jon Auer (The Posies), Astrid Williamson, and Springhouse. Tickets are available through Ticketmaster.


---
---