Forthcoming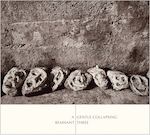 REMNANT THREE
A Gentle Collapsing
Debut release of the definitive recordings from the 1980s post-punk trio. Signposts: Factory Records,
Faith
-era The Cure
Released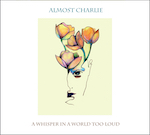 ALMOST CHARLIE
A Whisper in a World Too Loud
The fifth record by Berlin's Almost Charlie is another master work: lyricist Charlie Mason's imagery is penned with such matchless wit and detail that it resonates as memorably as Dirk Homuth's elegant melodies and hooks. Signposts: The Beatles, Kings of Convenience, I Am Kloot, Nick Drake, Trashcan Sinatras.
Shipping now!
---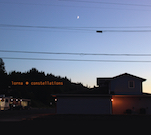 LORNA
Constellations
The sixth record by Nottingham, England's Lorna features nine new songs that evoke the classic indie pop of Belle and Sebastian, the fractured beauty of Camera Obscura, and the poignancy of a David Lynch soundtrack.
---

LORNA
Foxes
digital single
"Foxes" is the second single from
Constellations
, the sixth album by the Nottingham, England sextet. Decorating its buoyant, jangly pop template with an infusion of woodwinds, strings, and sporadic synths, "Foxes" is a respectful nod to the best of modern Scottish indie pop.
---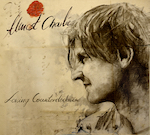 ALMOST CHARLIE
Loving Counterclockwise
Reissue of the 2006 self-released debut by Berlin's Almost Charlie. The 10-song album (plus a previously hidden track) has been remastered and fits cozily with the band's entire catalog of timeless indie-pop craftsmanship. Signposts: The Beatles, Kings of Convenience, Nick Drake, Elliot Smith.
---

LORNA
Through the Tall Grass
digital single
Lorna return with the shimmering summery dream pop in "Through The Tall Grass", the lead single ahead of their sixth record
Constellations
.
---

SMALL BLACK REPTILE
Find My Arm
digital single
The debut single from Baltimore's Small Black Reptile coats the urgency and atmosphere of post-punk with a veneer of shoegaze.
---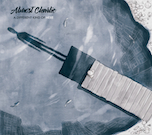 ALMOST CHARLIE
A Different Kind of Here
Fourth album from the Berlin-based Almost Charlie features 12 new songs brimming with impossibly elegant hooks, poignant imagery, and enduring melodies,
A Different Kind of Here
is another sophisticated, chamber pop masterpiece from one of the most intriguing songwriting teams in independent music. Signposts: The Beatles, Elliot Smith, Nick Drake, Kings of Convenience.
---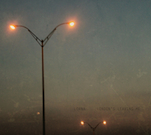 LORNA
London's Leaving Me
The fifth record by Nottingham, England's Lorna finds the sextet offering another matchless collection of earnest, intricate songwriting featuring the unmistakable voices of husband-and-wife songwriting team Mark Rolfe and Sharon Cohen-Rolfe. The nine-song record is a sweet and fulfilling confection of Scottish and indie-pop that includes a stark, beautiful interpretation of the 1994 Guided By Voices song "Smothered In Hugs." Signposts: Belle and Sebastian, Camera Obscura, Teenage Fanclub.
---

LORNA
Wayne Mills
digital single
Digital single from the forthcoming album
London's Leaving Me
is a summery blend of Scottish and indie-pop featuring jangly guitars, analog synths, rich orchestration, and sun-soaked harmonies. The single is backed with the previously unreleased American Analog Set-tinged "Viktor Tsoi Lives On" and an alternate version of Wayne Mills originally recorded direct to vinyl on Jack White's 1940's vocal booth at Third Man Records in Nashville. Signposts: Belle and Sebastian, Camera Obscura, American Analog Set.
---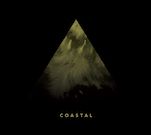 COASTAL
Beneath the Snow and Streetlights
Coastal's third album includes the band's first new material in a decade. The record features 15 songs including five new songs plus rarities and alternate and acoustic versions.
---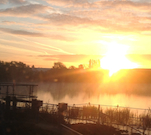 LORNA
Like Alastair Sim
digital single
Holiday digital single from the Nottingham sextet.
---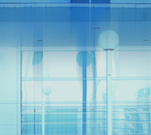 SHOULD
The Great Pretend
Should's fourth album is absolutely essential listening for any fan of dream pop or shoegaze, but the album's breadth of style and depth of songwriting transcends those genres.
---

SHOULD
Down A Notch
digital single
The digital single that preceded
The Great Pretend
includes two exclusive B-sides: "On Your Sleeve" and the instrumental hypnotic krautrock closer "Animate".
---

LORNA
The Stars of Winnetka
digital album
The fifth album by the Nottingham sextet is a
digital-only
collection of nine stunning original ("The First Person to Arrive," "Snowlights") and traditional ("Little Donkey," "Shalom Chaverim") holiday- and winter-themed compositions including two reworkings of songs from the band's first two records ("Building Beautiful Buildings" and "Snowsong"). A perfect winter companion,
The Stars of Winnetka
features the trademark vocal harmonies of husband and wife members Mark Rolfe and Sharon Cohen-Rolfe and skilled musical arrangements that intricately weave together a wide array of woodwinds, strings, keys, and percussion.
---
LORNA
As She Goes By
digital single
Debut digital single from the Nottingham sextet's fourth album,
Heart of Wire
. An addictive blend of Scottish pop and Stereolab electronics, the "As She Goes By" single is an exclusive mix of the track that includes additional strings by the band. "As She Goes By" is backed with "Kuskova" - an upbeat flirtation with the band's dream pop/shoegaze roots with blurred, languid vocals by Rolfe and Cohen-Rolfe channeling Slowdive's Neil Halstead and Rachel Goswell.
---

LORNA
Heart of Wire
The fourth Lorna record finds the Nottingham sextet delivering nine more songs of bittersweet melodies and delicate harmonies that alternately flirts with Scottish pop and Lynchian closing time ballads — all steeped in lush orchestration of woodwinds and strings.
Heart of Wire
includes a reworking of "November Kicks Again" from the band's 2001 7", a version of For Stars' "Whose Idea," and guest vocals by Coastal's Jason Gough. Signposts: Teenage Fanclub, Belle and Sebastian, Coastal, David Lynch.
---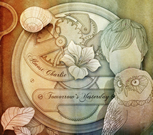 ALMOST CHARLIE
Tomorrow's Yesterday
Third album from the Berlin-based Almost Charlie presents 11 new tracks from the master songsmiths Dirk Homuth and Charlie Mason. With an idiosyncratic flair and unmatched tunefulness,
Tomorrow's Yesterday
tours of chamber and acoustic pop with beds of lush harmonies, strings, glockenspiel, ukulele, sitar, woodwinds, and melodica. Signposts: The Beatles, Elliot Smith, Nick Drake, Kings of Convenience.
---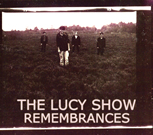 THE LUCY SHOW
Remembrances
Collection of 17 rare tracks and demos from the seminal London post-punk quartet including their first 7" single ("Leonardo da Vinci"), a previously unreleased version of their #1 college radio stateside hit "The Price of Love," five demo tracks from their debut album
…undone
, a John Leckie-produced outtake from their sophomore album
Mania
, and two songs from a 1992 session that reunited singers Rob Vandeven and Mark Bandola with original guitarist Pete Barraclough. All 17 songs are being released on CD for the first time;
Remembrances
is issued in a six-panel digipak with detailed liner notes about each recording.
---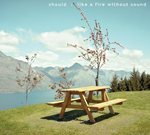 SHOULD
Like A Fire Without Sound
The band's immaculately crafted third album infuses the pop sensibilities of Eno and Yo La Tengo while maintaining the personal eccentricities and atmospheric flourishes that have always set Should apart from the indie-pop pack.
---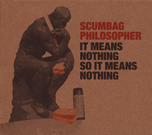 SCUMBAG PHILOSOPHER
It Means Nothing So It Means Nothing
Debut album by the Norfolk, England post-punk quartet. The nine-song record's rhythmic frame of stabbing basslines and a sparse, but ferocious, two-drum kit anchors the kind of angular, buzzing guitars found on early Wire or Gang of Four records. Call and response vocals between Grant Madden's soliloquizing baritone and drummer Anne Reekie's alto siren skewer popular and consumerist culture with alternating sincerity and sardonicism befitting its punk origins.
---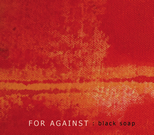 FOR AGAINST
Black Soap EP
The first in a series of releases of rare For Against material begins with the three-song Black Soap EP. The EP includes two previous unreleased tracks from recording sessions in 1984 with the band's original lineup of Jeff Runnings (vocals, bass), Harry Dingman (guitar), and Greg Hill (drums). "Black Soap" is a torrid, sharp post-punk composition that highlights the bands early Joy Division/Warsaw influences. "Dark Good Friday" is equally frenetic, but showcases Runnings' unmistakable soaring vocal melodies and Dingman's atmospheric fretwork. Also included is a previously unreleased mix of fan favorite "Amen Yves" from the 1984 sessions. Signposts: Joy Division, Wire, Factory Records.
---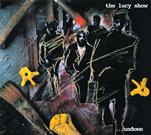 THE LUCY SHOW
...undone
Reissue of the classic 1985 post-punk debut by the London quartet. Produced by Steve Lovell (Blur, James) and Steve Power (Robbie Williams, Blur),
...undone
was a CMJ #1 album on U.S. college radio, led by the single "Ephemeral (This Is No Heaven)" and the title track. Through 11 seamless compositions,
…undone
gracefully injects howling guitars and psychedelic flourishes into bittersweet pop songs with hook-laden choruses. Recorded with strings by Fiona Stephen (Belle and Sebastian, David Byrne). Signposts: The Cure, Jesus & Mary Chain, The Beatles.
---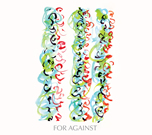 FOR AGAINST
Never Been
For Against's 9th album is the second reuniting singer/bassist Jeffrey Runnings with original guitarist Harry Dingman III. The nine-song record showcases the depth and breadth of For Against-s sonic palate – alternating angular, foot-stomping post-punk with lush, atmospheric ballads and dark Joy Division-esque dirges. Signposts: Factory Records, Joy Division, Echo & the Bunnymen, Felt.
---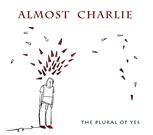 ALMOST CHARLIE
The Plural of Yes
North American debut release by the Berlin-based project led by singer-guitarist Dirk Homuth and American lyricist Charlie Mason — a transatlantic songwriting duo who, to this day, have never met. On
The Plural Of Yes
Homuth reveals himself to be a connoisseur of timeless pop craftsmanship — distilling the heady years of AM-radio splendor, from Bacharach to The Beatles, into 13 addicting indie-pop coated pills. Signposts: The Beatles, Elliott Smith, Belle and Sebastian, Nick Drake, Kings of Convenience.
---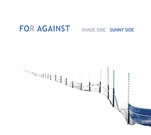 FOR AGAINST
Shade Side Sunny Side
For Against's 8th full-length record and first studio album since 2002. As the Lincoln, Nebraska trio approaches their 25th anniversary on the independent music scene, For Against has reemerged with an exclamation point:
Shade Side Sunny Side
is a landmark record, boasting For Against's darkest (and loudest) material. The post-punk roots of For Against's early years are firmly in place, but presented throughout nine new songs with a more expansive and atmospheric sonic palette. The album marks the return of original guitarist Harry Dingman, in his first recordings with the band since the 1988 seminal dream pop record,
December
.
---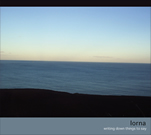 LORNA
Writing Down Things to Say
Writing Down Things To Say
is the third record by Nottingham England's orchestral pop songsmiths. The quartet follow up their highly acclaimed 2005 record
Static Patterns and Souvenirs
with that rare album that eschews convenient classification - embracing an expansive sonic palette without sounding eclectic. This is in no small part due to the dozens of instruments Lorna is able to skillfully perform and weave into the record's nine compositions, touring folk, old-time country, chamber pop, post-rock, and even avante-lounge along the way. Signposts: Mojave 3, Coastal, American Analog Set, Nick Drake, The Blue Nile.
---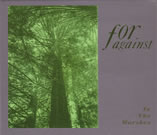 FOR AGAINST
In The Marshes
In The Marshes
has never before been released on CD, and it is reissued in a six-panel digipak designed by Bruce Licher.
In The Marshes
was recorded in 1986 and reflects For Against's darkest and most experimental material, bringing to mind the ethereal sounds of 4AD (This Mortal Coil) and Factory Records (New Order). This CD reissue includes two exclusive bonus tracks: a studio version of "Amnesia" and the original version of the fan favorite "Amen Yves" (both with Greg Hill on live drums).
---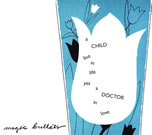 MAGIC BULLETS
a CHILD but in life yet a DOCTOR in love
a CHILD but in life yet a DOCTOR in love
is the debut album by the San Francisco sextet Magic Bullets. The 10-song record makes friends with the rich traditions of post-punk (Gang of Four), new wave (early Talking Heads) and C86 (The Wedding Present). Singer Philip Benson boasts a poised, dynamic croon, yet does not overshadow the band's intricate musicianship - a crafty layering of Felt-esque melodies onto
Bizarro
-era chords. Already gaining a huge buzz in the Bay area, Magic Bullets' debut record is one of
the
breakthrough albums of 2007.
---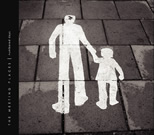 THE MEETING PLACES
Numbered Days
The second album of luminous, infectious noise-pop by Los Angeles' The Meeting Places. With
Numbered Days
the quartet has written ten new songs that craftily combine melodic indie-pop with the tremulous soundscapes first explored on their 2003 debut
Find Yourself Along The Way
.
Numbered Days
was recorded at The Ship by Jim Fairchild (Grandaddy, Earlimart).
---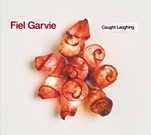 FIEL GARVIE
Caught Laughing
Caught Laughing
is the third album by the Norwich, England quintet. The album continues Fiel Garvie's reformulation of pop music through nine spellbinding new songs that suggest the work of Low, Stereolab, Sigur Ros, and Mercury Rev. Rather than abandoning the pop form altogether, Fiel Garvie cunningly sidesteps its conventions with a distinctive flair and ambience that does not cloud the quintet's fluency in melodies and hooks.
Caught Laughing
was mixed by Geoff Allen (Camera Obscura, Teenage Fanclub, Belle & Sebastian, Mogwai).
---

THE LUCY SHOW
Mania
Re-release of the London quartet's long out-of-print second album from 1986 that
Q
magazine heralded as a "harmonious pop attack."
Mania
injects gorgeous, poignant melodies onto a post-punk soundscape, ricocheting with shimmering guitars from the production of the legendary John Leckie (New Order, Stone Roses, Radiohead, Trashcan Sinatras, Felt). Words On Music's re-release of
Mania
remasters all 10 album tracks, plus seven additional bonus tracks (five of which have never been commercially released). The re-release also includes the video to The Lucy Show college radio hit "A Million Things." Liner notes by
The Big Takeover
editor Jack Rabid.
---

LORNA
Static Patterns and Souvenirs
Second album of remarkably orchestrated songwriting by the Nottingham, England quartet. Lorna uses Scottish pop, postrock, Americana, and dream pop as signposts, but invigorates each of these genres by injecting a complex, yet seamless array of instrumentation, both traditional (pedal steel, classical guitar, flute, vibraphone, viola, banjo, French horn, flugelhorn, harmonica, mandola) and experimental (theremin, found noises, electronics). This orchestration serves as an innovative anchor to the compelling melodies sung, often in tandum, by Mark Rolfe, Sharon Cohen, and James Allen. A stunning collection of eleven new songs.
---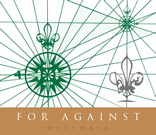 FOR AGAINST
December
Re-release of the long out-of-print and widely popular second For Against album from 1988.
December
is a fan favorite and the album is now considered by critics to be a forerunner of the dream pop scene popularized in England just a year or two later (Pale Saints, Kitchens of Distinction, Ride). The
December
reissue has been remastered and is issued in a new six-panel digipak design by Bruce Licher. The CD also includes two RARE videos for "Autocrat" and "Echelons" from their
Echelons
album. These videos were shot in 1987 but have never previously been released to the public. "One of the finest dream pop records made." -
All Music Guide
---

COASTAL
Halfway To You
The most sophisticated and stunning collection of Coastal songs to date. The album features nine new songs that retain the fragile beauty of the band's debut album, but evoke a more textured ambiance, owing in part to the wider array of instrumentation employed—such as cello, viola, acoustic guitar, and found samples.
---

VARIOUS ARTISTS
A Houseguest's Wish: Translations of Wire's 'Outdoor Miner'
Various artists interpret the heralded Wire pop gem 'Outdoor Miner' on the 25th anniversary of the original 7" single release. Nineteen artists from five countries participate in this stunning and diverse collection ranging from folk to punk.
A Houseguest's Wish
features versions from Adam Franklin (Swervedriver), Typewriter (Lucy Show frontman Mark Bandola), Kick On The Floods (For Stars singer Carlos Forster), and long-time fan favorites by Lush (4AD Records), and Flying Saucer Attack (Domino Records).
---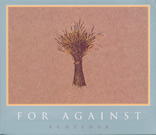 FOR AGAINST
Echelons
Available for the first time on CD!
Echelons
is the debut album by Nebraska's For Against, first released in 1987 on Independent Project Records. The album blends early Factory Records atmospherics with the aggressive jangle of early R.E.M., juxtaposed against the earnest and isolated voice of Jeffrey Runnings. These elements conjoin to set the definitive image of the depth, vastness, and loneliness of America's sparse heartland. Remastered with design by Bruce Licher.
---
FIEL GARVIE
Leave Me Out Of This
Melody Maker's Single Of The Week, the quintet fashions a deluge of art-pop confections through eleven new compositions. Slower, sparser material recalls Björk, Sigur Ros, Cranes, and could find a cozy home on the first This Mortal Coil album. The album's upbeat songs suggest Lush, The Delgados, and Cocteau Twins. The album was mixed by producer Phil Vinall [Pulp, The Auteurs, Elastica].
---

THE MEETING PLACES
Find Yourself Along The Way
Los Angeles, California's The Meeting Places presents ten songs brimming with wondrous guitar washes and melodies to hum and holler. The quartet's debut album renovates the spellbinding landscapes first explored by Slowdive, early Ride, and My Bloody Valentine. The album was recorded by the acclaimed Aaron Espinoza [Elliott Smith, The Breeders, Folk Implosion].
---

FOR AGAINST
Coalesced
Nebraska's For Against returns with their first album in five years, and one of their most compelling and melodic releases to date.
Coalesced
delivers Jeffrey Running's trademark soaring vocals enmeshed in a delicate latticework of guitars and punctuated rhythms, to craft an arresting blend of lucid, gorgeous atmospheres. Produced by Mike Mogis (Bright Eyes, Azure Ray, Cursive).
---

SHOULD
A Folding Sieve
Should's A Folding Sieve EP (ND, 1995) was a shining landmark of the 1990's American shoegazer scene and was lauded with critical acclaim. This reissue adds both songs from the 1997
Own Two Feet / Soothed
7", a cover of the 18th Dye song
Merger
, and four unreleased songs from 1995-1996.
---

COASTAL
Coastal
Coastal's debut album. Eight wonderfully melancholic songs infused with an understated beauty that is equally vibrant and fragile.
---

MOTION PICTURE
A Paper Gift
Motion Picture's third album is a tapestry of genteel, vulnerable pop and formal classical sonatas which critics have hailed as reviving the work of both Donovan and Debussy. The band's melodic stamp is further enriched by intricate orchestrations of cello, violin, French horn, and cor anglais.
---

MOTION PICTURE
For A Distant Movie Star
Motion Picture's second album offers a polished union of the band's trademark conversational lyrics and cello-driven melodies. One of
Dagger
Magazine's Top 30 albums of 1999.
---

SHOULD
Feed Like Fishes
Should's first full length release sketches an elemental, rather than ornamental, beauty. The music forgoes the visible conventions of pop music for the vague, opaque colorings suggested by Yo La Tengo and Slowdive. Melodic, noisy and sedate minimal pop with touches of post-rock and slowcore. Includes a cover of The Wedding Present's
Spangle.
---

MOTION PICTURE
Every Last Romance
Ten song debut release. Originally recorded as a demo in the band's home recording studio.
---