Should • Like A Fire Without Sound
[CD released April 26, 2011]
The band's immaculately crafted third album,
Like a Fire Without Sound
, infuses the pop sensibilities of Eno and Yo La Tengo while maintaining the personal eccentricities and atmospheric flourishes that have always set Should apart: the ultra-sweet male/female vocal melodies, the penchant for the unexpected, and the ability to find beauty in the minimal.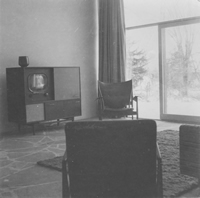 Like a Fire Without Sound
was conceived and recorded over a five-year period, and infuses idiosyncratic indie flair with pleasing pop sensibilities. Bookended by Eno-esque tributes "Glasshouse" and "The Great Pretend," the hook-laden record is simultaneously spacious and intimate.
Eschewing the fashionable trend of burying production in cavernous lo-fi reverb and fuzz,
Like a Fire Without Sound
is not warmed-over 1990s-era Should. The layers of fuzzed guitar have been peeled back and the pop quotient is dialed up considerably, aiming instead to balance the twin peaks of soundcraft and songcraft.
The end result of these efforts is an unpredictable record that — like Eno's early pop albums — endures and is not easily ascribed to a particular era.
Timeless yet out-of-place, it's the unwavering soundtrack to daydreams of life's losses and loves.
---
Should - "Turned Tables"
Filmed, Edited and Directed by
Dustin Lane
.
Art Direction and Color Timing by
Sherry Lee
.
Starring: Isabella Bonaduce and Blues Williams.
---
Reviews
The ability to find beauty in idiosyncratic, minimalist atmospherics of sound, the incredible male/female harmonies, the fearlessness to be crazy as hell musically.
Like a Fire Without a Sound
sounds timelessly spacey, strange, and beautiful. It is never boring, never takes the predictable route, and never fails to deliver, track after track. –
Jim Sells
Music that is both timeless and without boundaries. Their colours are worthy of being carried, and I for one would volunteer in a trice to help do so. –
Leicester Bangs (UK)
Like a Fire Without a Sound
is, in short, a gem, and an album that proves that music does not necessarily have to be complicated in its expression. –
Soundvenue (Denmark)
After a hiatus that has lasted much more than a decade, Should return with an album that leaves me wishing they had never gone away. –
Pennyblackmusic (UK)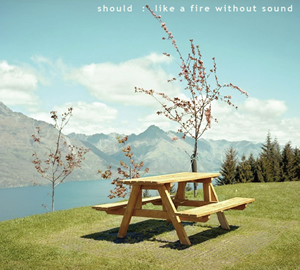 Additional Releases