ALMOST CHARLIE • A Whisper In A World Too Loud
[CD released September 30, 2022]
Words On Music presents
A Whisper in a World Too Loud
— Almost Charlie's fifth album of captivating waltzes, brisk indie pop gems, and ornate ballads delivered by Berlin singer / multi-instrumentalist Dirk Homuth and New York City lyricist Charlie Mason.
The record features a dozen new works that showcase a mastery of songwriting: Mason's lyrical imagery is penned with such matchless wit and detail that it resonates as memorably as Homuth's elegant melodies. Such cohesion defines the Homuth-Mason transatlantic songwriting team who, to this day, has never once met.
Homuth brilliantly uses the economy of songwriting implemented by giants like The Beatles ("On The Best Day I Can't Wait to Remember") and Simon & Garfunkle ("Somewhen Else") to guide his hand as he pens an undeniably personalized musical signature.
The 3/4-metered album opener, "The Carousel Never Stops," finds Oded Kaydar's piano plucks and swells complementing Homuth's voice in a fatalistic account of the circularity of existence.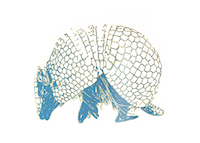 "Go a Little Easy" is quickly etched onto the list of the band's most immediate indie pop gems with a soaring chorus, Beach Boys-esque bridge, and an understated trumpet solo.
Almost Charlie records reliably present an array of sonic palettes with which Homuth recounts Mason's profoundly touching yet clever verse: sprouting from the rumbling, atmospheric rhythms of "Hear the Leaves," locked in step with the glockenspiel-punctuated "Things," and causally recounted on the record's sparse, loungy coda "Bricks."
Finding beauty in contradiction, "Two Black Eyes" perhaps best illustrates Almost Charlie's method: a deceptively buoyant song with a rousing chorus whereupon Homuth recounts some of Mason's darkest imagery:
"
And all that's left of what they were / And what they could've been / Is something bad becoming worse / An angry mass of skin / All that's left of what they were / Their parents realize / Is teeth and claws and matted fur / The chill…of two black eyes.
"
A Whisper in a World Too Loud
was recorded in Berlin by Cameron James and produced and mixed by Homuth.
---
---
Reviews
A myriad of understated masterpieces...No one is as consistently brilliant as Almost Charlie.
— Jon Worley,
Aiding & Abetting
Fully realized beauty...their fifth and best yet.
— Lee Henderson,
Big Beautiful Noise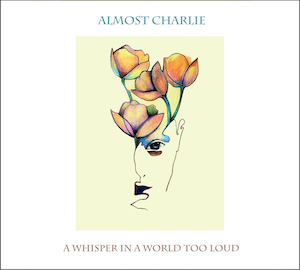 Additional Releases