ALMOST CHARLIE • Tomorrow's Yesterday
[CD released October 9, 2012]
Following up on their acclaimed American debut The Plural of Yes (2009), Berlin singer / multi-instrumentalist Dirk Homuth and New York City lyricist Charlie Mason present
Tomorrow's Yesterday
, a new album by Almost Charlie showcasing 11 wistful gems - each borne from an uncommon transatlantic songwriting duo who, to this day, have never met.
Blending unmatched tunefulness with an idiosyncratic and sophisticated flair,
Tomorrow's Yesterday
summons giants like Nick Drake, The Beatles, and Simon & Garfunkel as departure points on an infectious tour of chamber, acoustic, and atmospheric pop.
Beds of lush harmonies, strings, and woodwinds are peppered with glockenspiel, ukulele, sitar, and melodica to populate songs that are alternately fragile ("Undertow") and soaring ("Open Book") but always delivered with Homuth's authenticity and love affair with melodies that are at once unexpected and unforgettable.
The jaunty McCartneyesque piano and spritely acoustic guitar lines that escort the album opener "Hope Less" into the chorus serve as a musical counterpoint to the refrain's dark lyrical strains ("They've decided to hope less, so the lows won't be as low").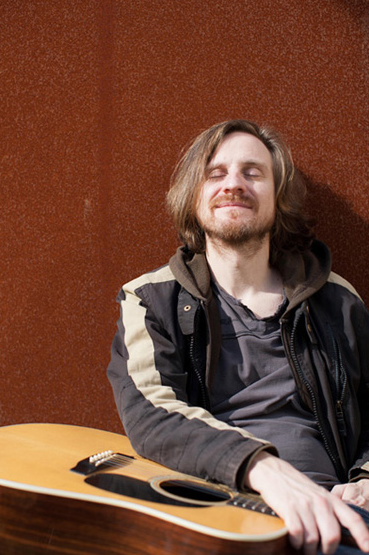 The album's title track, meanwhile, takes the reverse approach with Homuth recounting more sanguine lyrics ("I've felt December's slap / Become July's caress") over a bleak, pulsating ambiance punctuated by occasional backwards guitar noise.
The album seamlessly unfolds while switching up meters (from "Sandsong" and "Still Crazy 'bout You After All These Years" in 6/8 to the title track in 3/4) and tempos (from downbeat ballads to lively songs like the bluegrass-tinged "A Nice Place to Die"), culminating in the epic psychedelic dream pop closer "When Venus Surrenders."
Mason continues to pen some of the sharpest and most playful narratives on the independent music scene - crafting yet another intercontinental pop masterpiece with Homuth that will leave its mark as one of the indispensable indie records of 2012.
Tomorrow's Yesterday
was recorded and mixed in Berlin by Homuth and Silvio Naumann with many recordings at Homuth's home studio.
Almost Charlie was formed in early summer 2003 when Homuth answered an Internet ad from Mason who was searching for a composer. Over the next nine years the songwriting duo have written three albums with a strict division of lyricist and composer that brings to mind classic songwriting teams like Burt Bacharach and Hal David.
When not creating Almost Charlie records, Homuth and Mason moonlight by independently collaborating and co-writing with artists across both sides of the ocean - landing hits that have charted in the Top 40 across Europe and on Billboard's Hot 100.
---
Reviews
Tomorrow's Yesterday
is destined to be a classic among pop fans for decades to come. Utterly fantastic and incredible from start to finish. TOP PICK.
—
babysue.com
If classic songwriting and pristine pop performances are your thing, meet your new favourite band.
—
Leicester Bangs (UK)
I was expecting something great, and I got something even better. This is one of the finest albums I've heard this year.
—
Aiding and Abetting
Comparisons with the Beatles have been overdone recently. Yet Almost Charlie's folk-pop leaves you with no choice. We can be lucky that the band is driven by a veritable love for their idols rather than a desire to copy them.
—
Rolling Stone (Germany)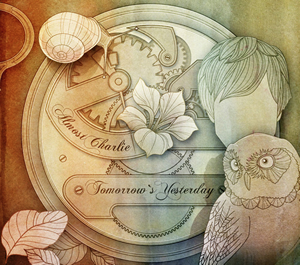 Additional Releases