ALMOST CHARLIE • The Plural of Yes
[CD released May 19, 2009]
The Plural Of Yes
is the North American debut release by Berlin, Germany's Almost Charlie. The record's 13 compositions, a cunning blend of gifted melodies and chamber pop atmospherics, are the inimitable offspring of a transatlantic songwriting duo who, to this day, have never met.
Berlin-based singer-guitarist Dirk Homuth answered an Internet ad in early summer 2003 from New York City lyricist Charlie Mason, who was searching for a composer. Almost Charlie was born and with it a strict division of lyricist and composer that brings to mind classic songwriting teams like Burt Bacharach and Hal David.
The Plural Of Yes
reveals Homuth to be a connoisseur of timeless pop craftsmanship — distilling the heady years of AM-radio splendor, from Bacharach to The Beatles, into 13 addicting indie-pop coated pills.
The chilling strings that escort the coda of the album's deceptively dark opening track, "Everyone Deserves to Love," gently foreshadow Almost Charlie's love affair with smart, sweeping orchestration. This orchestration is put on full display in the subsequent piano-led track, "Love Condensed," an elegant 3/4-metered ballad that deftly demonstrates the warmth and charm of Homuth's voice.
Homuth allows his mid-60s Beatles influences to shine on upbeat tracks such as "Leaving Is Easy," with its chopping quarter-note guitar chords and cooing backing vocals. Traces of John Lennon percolate throughout the record, such as on the 6/8-metered ballad "For the Both of Us."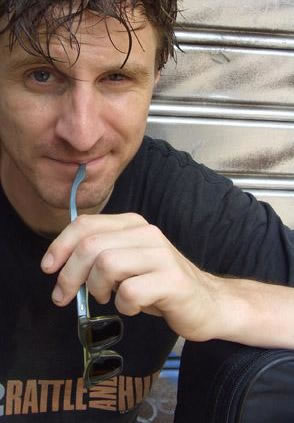 On quieter, acoustic affairs, Homuth flirts with Kings of Convenience ("Beyond and Above"), early Belle and Sebastian ("So Far and Yet So Near"), and Elliott Smith ("Formerly Smilin' Jack"). Like Smith, Homuth uses a rich palette of melodies to convey devotion and longing — yielding compositions steeped in the knowledge that every beginning contains the seeds of its own destruction.
In fashioning his pop masterpiece, multi-instrumentalist Homuth complements his guitarwork and piano playing with an assortment of instruments, such as harmonica ("Leaving Is Easy"), glockenspiel ("So Far And Yet So Near"), sitar ("The World Is Full of Supermen"), and banjo ("Will You Still Be Here").
The album-closing title track is a string-laden acoustic composition in the spirit of Bryter Layter-era Nick Drake in which Homuth tenderly narrates a story of a man's unqualified devotion to the object of his affection. The song's abrupt ending accentuates the uncertain fate when a couple's emotional attachment out of balance ("But I'm scared to find out if it's love / 'cause what if she says no?").
Underscoring such fragility and self-doubt, Almost Charlie puts its stamp on one of 2009's essential works in indie-pop. In an era characterized by self-involved personalities with dubious abilities, rare has so much authenticity and talent been packed into such a digestible musical souvenir.
---
---
Reviews
While lyricist Charlie Mason and singer-guitarist Dirk Homuth may not know each other personally — the duo has never met — you wouldn't know it from their music, which blends their separate work seamlessly. (A peppier Postal Service!)
Yes
is slick, like the '60s-era pop record it wants to be, but never detached; there's real emotion in these tracks. Much of this is achieved by Homuth, whose impressive instrumental skill — from harmonica to sitar to glockenspiel — lends each song its own unique stamp.
A-
--
Entertainment Weekly
In a world where any number of polite indie bands are desperately trying to be the new version of the Beach Boys or Crosby, Stills & Nash, it's almost sweet to see one band aim at simply being the Beatles, or at least a refracted version of the Fab Four via a sunny, low-key, and easygoing power pop lens.
The Plural of Yes
(is) something that might make most people want to search out the acts that clearly served as an inspiration — besides the Beatles, there are inevitable echoes of Big Star, later XTC, Cheap Trick, T. Rex, the Smiths — it's almost a greatest hits of elegantly hooky and wistful guitar pop in general.
--
All Music Guide
Possessing a mid-1960s sound of the Beatles coupled with the music of Belle And Sebastian and muses like Nick Drake, Almost Charlie make recording music an art form. Let the lyrics gently seep into the heart and soul of the listener. Ever artful and creative, Almost Charlie are an indie-pop act capable of prising open doors and stretching boundaries. –
Americana UK (UK)
Reviewers often bleat on about songs being perfectly crafted, but Almost Charlie really do epitomise the idea of musical craftsmanship. –
Whisperin & Hollerin (UK)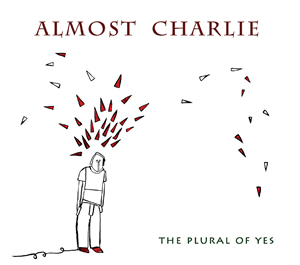 Additional Releases