COASTAL • Coastal
[CD released March 2001]
Coastal's debut album. Eight wonderfully melancholic songs are enfused with an understated beauty that is equally vibrant and fragile. The music of Coastal is an inspired blend of restraint and tonal splendor. The delicate songs punctuate the contemplative atmospheres developed by artists such as Low and Ida.

"Northern" is a lasting piece with a guitar melody that aches from measure to measure, buttressed by Josh Calloway's sturdy bass. "Cinder" is a slightly more optimistic affair, hinting at the brighter moments of Angelo Badalamenti's music on Twin Peaks. The guitar and voice on "Paris Radio" emphasize the dreamy elements of dream pop, incorporating street sounds recorded in Paris at the song's conclusion.

A bed of organs nourishes many of the songs, providing balance to "Ivy" and helping to set "Celesta" in motion. "Infrared" ends the album in a sparse gauzy film of Victorialand-era Cocteau Twins guitars, with Jason Gough delivering a heartrending vocal melody.

Throughout the album the backing vocals of Luisa Gough and Sarah Holyoak emphasize the most poignant moments of Coastal.


---
Reviews
The Goughs' heavenly wistful vocals are the band's best feature, bringing to mind the unforgettable Neil Halstead /Rachel Goswell duets in Slowdive and Mojave 3....Each song is a soothing delight, perfect for late-night contemplation or a long drive in the country.
--
Mark Suppanz, The Big Takeover
Coastal takes shoegazing psychedelia and tunes it to a more humane kind of songwriting....a mature statement that improves on one of the most poetic genres of popular music.
--
Piero Scaruffi
'Hypnotic' is the perfect word to describe this music....the two voices whisper and breathe songs of sweet melancholy inviting listeners to half-close their eyes and let themselves by carried away on the soft wave of sound, abandoning all thoughts until half-hypnotized.
--
Jelena Milic, Losing Today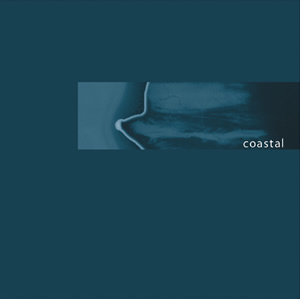 Additional Releases