COASTAL • Beneath the Snow and Streetlights
[CD March 3, 2015]
Beneath the Snow and Streetlights is the third album by the Utah quartet Coastal and includes the band's first new material in a decade. The record features 15 tracks including five new songs alongside rarities and alternate and acoustic versions.

The album launches with "We Drink to Remember" - a new song showcasing several elements of Coastal's songwriting its fans have embraced since the band's formation in 2000. Jason and Luisa Gough's soothing vocals languidly waltz in tandem over a minimalistic guitar line as bells, sparse atmospherics, and guitar soundscapes build to create a stirring soundtrack.

"Amber" could find a home on Twin Peaks with its unsettling guitar pulsations casting doubt on Gough's lyrical reassurances, "Tonight you'll be / Safe from harm…With me you'll see / The way we'll float."

Also included is a previously unreleased collaboration with 12k Records founder Taylor Deupree - an electroacoustic reworking of "Infrared," the closing track from the band's 2001 self-titled debut featuring one of Gough's most unforgettable vocal melodies.

Over the last 15 years, many Coastal gems have been tucked away on little-known compilations - all of which are all collected here including "An August Night," "Cavalry," and "Avalon," an affectionate ode to a village in Eastern France.

The record also contains alternate recordings of three songs from the band's 2002 Winter EP with both guitar and piano versions of "San Malo" - the latter a sparse, heartrending one-take recording with Luisa Gough on vocals at the piano.

Coastal has always incorporated elements of dream pop and the gentler side of shoegaze into its records and does so here on songs like the Spirtualized-flavored "Ashes" and the new song "Shivering."

Beneath the Snow and Streetlights is a welcome reminder of the spellbinding simplicity and unhurried elegance which still makes Coastal a model for artists at the nexus of post-rock and dream pop.


---
Reviews
Coastal snag upon the warmth and mystery of colder times, without ever making their music too chilly. These are headphone moments for any month of the year.
-
Pennyblack (UK)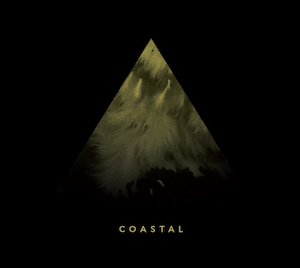 Additional Releases