LORNA • Like Alastair Sim
[digital single]
Known for their annual holiday songs, "Like Alastair Sim" is Lorna's beautiful offering for 2014.
Gorgeous melodies unfold at a deliberate pace into a soundscape steeped with heartfelt optimism, as the sextet blends to perfection strings, percussion, and the unmistakable vocal harmonies of Mark Rolfe and Sharon Cohen Rolfe.
The song title refers to the acclaimed Scottish actor who is famously known for his portrayal of Ebeneezer Scrooge in the 1951 film A Christmas Carol.
Released as a digital single by Words On Music, the song also appears on the charity Christmas album
Christmas in Slab Square
to benefit the
Nottinghamshire Wildlife Trust
.
---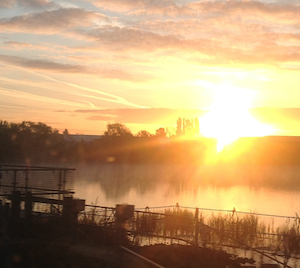 Additional Releases